A monotype is a printing technique where only one print can be made. Inspired by the landscapes of, among others, Iceland and Scotland, Henrian has started monoprints on paper. The result of this paper printing was such that Henrian applied this printing to unprepared linen.
Only after the pressure the linen is prepared and further painted with oil paint. Sometimes the lines are lifted up again or accentuated with charcoal and sometimes it is pressed again in wet paint.
From our own photo material an image is compiled which gives an impression of a landscape. Collages can also serve as a basis for the canvas. Especially the magic and atmosphere of a place visited, Henrian tries to capture on the canvas. The colors and the composition are very important and often are abstracted.
Inspired by people in her immediate surroundings, but also on her travels, Henrian paints colorful portraits and paintings with human figures. By placing a person known to her in another framework, an autonomous image is created. Research into color and composition is a challenge here and precedes painting the portrait or model.
As images
Inspired by pictures from classical antiquity, Henrian has made a number of portraits, using the classic way of painting and painting with oil paint. This way of painting emphasizes the classic character of the portraits. However, she did want to give a contemporary twist to the images by applying a certain stratification to each canvas. One time with a clear separation between transparent and opaque paint, the other time starting with a different underlay.
Animals on the Maashorst, her favorite walking area, are fascinating objects and provide photo material for paintings. In addition, her travels to, among others, Africa are a source of inspiration. Many impressions and 'encounters' in the broadest sense of the word are recorded on photo, and are the basis for a next series of paintings.
On Friday 8 June 2018 the start of the second edition of 'Art in the field' will be given in Arendonk, Belgium. This cycle route is open until the middle of September. The project is a unique collaboration between the Academy of Fine Arts, the municipal administration, the agricultural council and the farmers involved. Henrian has created a plexiglass painting called "The Reclining Farmer" of two by three meters within the theme of "agriculture". This painting is permanently placed. The lying farmer is a contemporary translation of the drawing of the same name by Belgian painter Constant Permeke. The transparent plexiglass shows both the farmer with his big hands and feet, as well as his country. The landscape, his country, is in the farmer, they are one.
My own alphabet. 23 characters, each composed of two figures, each of which is positioned together in a different way. 23 characters and two figures are inspired by the 23 chromosomes, the carriers of the genetic material. The characters all have a core value, such as fun, loving, adventurous, authentic, creative, curious, etc. Different characters are merged into one image to create a story. For example, freedom is fragile and courage and constancy are needed to maintain it.
Henrian Selten from Veghel did not develop her passion for painting until she was thirty. After several years of painting with a few Veghel artists and a year and a half study at the Academy for Visual Arts in Tilburg, her passion for painting became somewhat behind. Since a working holiday in France in 2009, she has resumed her activities in painting. Since 2012, Henrian has been studying at the Academy of Fine Arts in Arendonk, Belgium.
She finds her inspiration in her immediate surroundings and on her travels. 'Encounters' in the broadest sense of the word are recorded on photo and then serve as the basis for a next series of paintings. Often the real painting is preceded by an investigation into composition, color, contrasts and form.
Henrian prefers to work with oil paint, but the speed of working with acrylic can sometimes have her preference. Bright colors, many color nuances and contrasts in light and dark characterize her work.
Henrian is associated with Atelier Klondike in Veghel, where she provides painting lessons and oil painting workshops. For more information see www.atelierklondike.nl.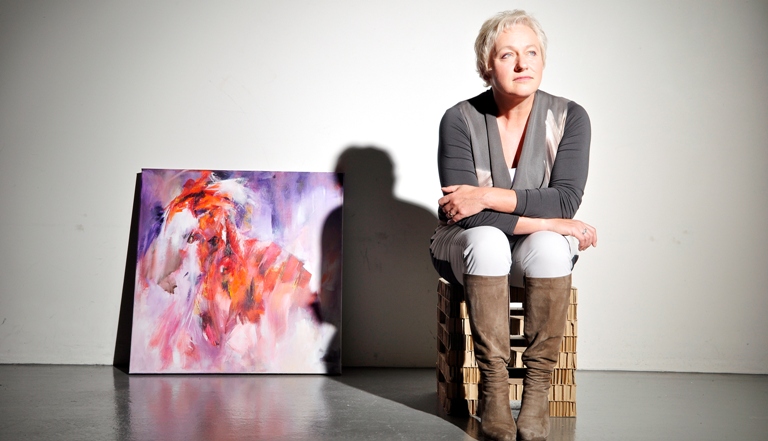 20 maart t/m 22 maart 2020 Kunstbeurs Heemstede, Heemstede
20 januari t/m augustus 2020 Alta Ripa, Oud-Turnhout, België
28 en 29 september 2019 Open Atelierroute Veghel 2019, Atelier Klondike, Veghel
30 augustus t/m 21 september 2019 Galerie Yewel, Zierikzee
5, 6 en 7 april 2019 Art Nordic Copenhagen, Denmark
9, 10 en 11 november 2018 Nationale Kunstdagen 2018, Nieuwegein
8 juni tot september 2018 "Kunst in het Veld", fietsroute Arendonk, België, deelname met "De liggende boer"
23 en 24 september 2017 Open Atelierroute Veghel 2017, Atelier Klondike
12 mei t/m 9 juni 2017 Mercure Hotel Sloterdijk in Amsterdam, via Fransastic
12 en 13 november 2016 Nationale Kunstdagen 2016 Ahoy Rotterdam
26 en 27 september 2015 Open Atelierroute Veghel 2015, Atelier Klondike
18 en 19 april 2015 Art Eindhoven, Klokgebouw Eindhoven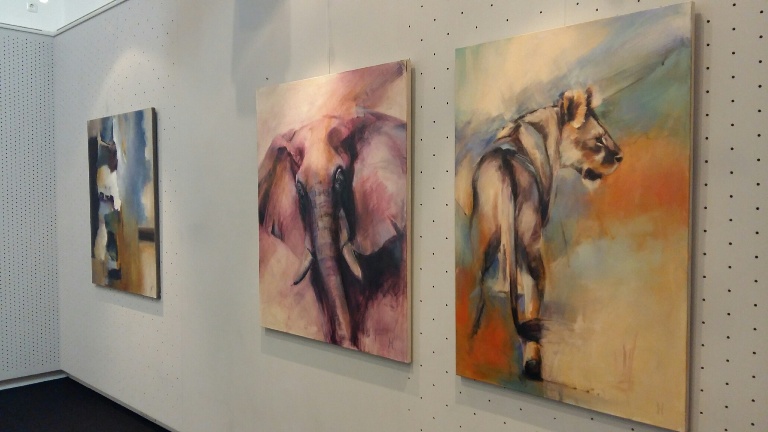 Henrian Selten-Tromp
Scheifelaar 24
5463 HL Veghel
The Netherlands